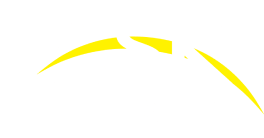 Task Lighting & Power
Highlight beauty. Hide power.
Design Services & Technical Support:
866-848-9094
Task Lighting & Power
LEARN MORE
Task Lighting was founded in 1985, and has since been an industry leader in both quality and innovation. Beyond offering a wide range of kitchen, bathroom, and specialty home lighting, Task Lighting also prides itself on the Angle Power Strip. This patented product does away with old-fashioned power receptacles that often mar backsplashes or islands, tucking them neatly underneath cabinets or countertops. Our goal is to make Lighting and Power accessible to anyone, regardless of their level of expertise, through user-friendly systems and dedicated service.
EXPLORE OUR LIGHTING & POWER PRODUCTS

RESOURCES & ASSISTANCE

We've put together this list of commonly viewed resources for your convenience.
Resources for a specific product can be found on the product's detail page.
CATALOGS
FAQS
PRICE LISTS
SERVICES & PROGRAMS
APPLICATION & SELECTION
INSTALLATION INSTRUCTIONS
VIDEOS & GALLERIES
What are WAV and Tandem Series products?

Watch this short video to understand more about how you can easily enable your lighting to shift Kelvin temperature or communicate with Alexa, Google Assistant, Siri, and more!

How to Sell Lighting Whiteboard

If you are interested in selling lighting, but feel uncomfortable with the subject, this video is the place to start.

Lighting Demo

Don't mar a beautiful backsplash or island with outlets! Take a closer look at the benefits of Angle Power Strip and Lighted Power Strip Products.

Lighting Demo

Want to understand just how simple lighting can be? Watch this short video that explains how the Task Lighting system is installed and operates.
GET INSPIRED

RGB MULTI-COLOR TAPE LIGHT